Are all orthodontists Board Certified?
No. All orthodontists must be licensed to practice, but at this time, only 1 in 3 have continued to become board-certified orthodontists. 
Trust Your Smile to a board-certified orthodontics
The American Board of Orthodontics, founded in 1929, is the global leader that sets the standards of care for excellence in orthodontics. 
The American Board of Orthodontics' mission is to elevate the quality of orthodontic care for the public by promoting excellence through certification, education, and professional collaboration.
The American Board of Orthodontics (ABO) certification process signifies a unique achievement—a significant step beyond the two to three years of advanced education required for a dentist to become a specialist in orthodontics. The process requires the orthodontist to demonstrate actual accomplishments in patient care with detailed case reports on the treatment provided for a broad range of patient problems. 
Board certification is a voluntary achievement that all orthodontists do not pursue. To become Board certified by the ABO, an individual orthodontist is thoroughly interviewed by a highly respected panel of examiners to demonstrate their orthodontic knowledge, clinical skills, and judgment.
Successful completion of the examination demonstrates the orthodontist's highest commitment to excellence in orthodontics – to the orthodontic profession and the general public. It represents a commitment by a licensed specialist to have the necessary knowledge base and skills to treat patients to the highest of standards. It exemplifies a practitioner's commitment to keeping abreast of the latest advances in patient care and continuing to deliver them to patients. Many orthodontists see it as a demonstration of their dedication to the specialty and the highest level of personal achievement.
What steps are required to complete the ABO certification process?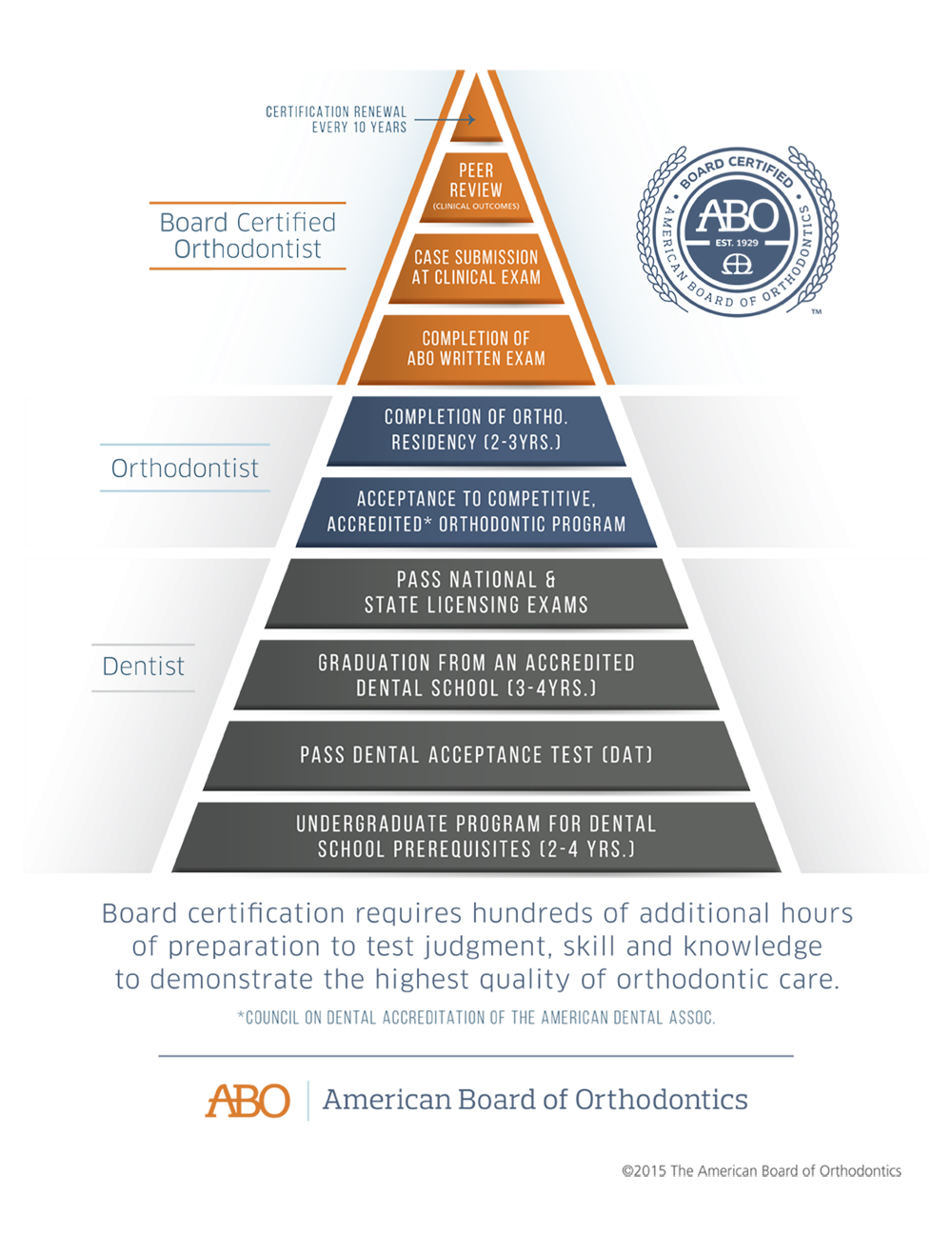 Your Smile Matters, Choose a Certified Orthodontics
Dr. Castaneda is the only Board Certified Orthodontics in Cooper City.
Check here: