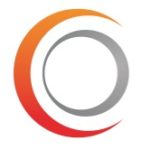 WE LOVE OUR PATIENTS!
Dr. Castaneda and her team are passionate about improving your smile, which has the power to transform your life. We measure our success by how our patients love their confident new smiles. In addition, our doctors and team are involved in continuing education so that the treatments we provide will be the most current and the technologies we use to provide them will be the most cutting-edge. We believe that a visit with our team is the best way to find out how orthodontics can improve your health and self-confidence, and we hope that from your first visit to the day you walk out with your new smile, you'll love going to the orthodontist.
We are a team of talented and dedicated orthodontic professionals striving for excellence in every smile we create.
Dr. Castaneda
Dr. Castaneda specializes in orthodontic care for children, teenagers, and adults. She completed two undergraduate degrees. She then completed her Doctorate in Dentistry at the University of Pennsylvania School of Dental Medicine, an Ivy League university in Philadelphia and one of the top 10 dental schools in the country. She then completed her specialty training in orthodontics at the Jacksonville University School of Orthodontics in Florida.
She is an AAO orthodontist for orthodontic treatment, and you can be assured that you will have a selected highly skilled specialist. Dr. Castaneda is an expert in orthodontics and dentofacial orthopedics – properly aligned teeth and jaws and possesses the skills and experience to give you your best smile.
In addition, Dr. Castaneda is an American Board certified orthodontist for her orthodontic knowledge, clinical skills, and judgment.
Aside from her private practice, Dr. Castaneda is a member of many professional organizations. Her passion, love, and respect for the dental profession initiated in her early years, enjoying many afternoons at her mother's dental practice.
Dr. Castaneda enjoys spending quality time with her husband, Michael, an ENT at the Cleveland Clinic Florida, and her son Miguel in her free time. In addition, she enjoys keeping active with karate, playing the harp, and participating in many community activities.
Professional Affiliations
American Association of Orthodontists
American Board of Orthodontists
Southern Association of Orthodontists
Florida Association of Orthodontists
South Florida Academy of Orthodontists
Atlantic Association of Orthodontists
World Association of Orthodontists
American Dental Association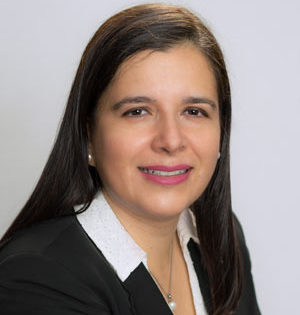 Dr. Michael,  Dr. Castaneda & their son, Miguel.
Treatment Coordinator
The vision of Castaneda Orthodontics is our people-first culture, creating an environment of passionate, caring Team Members. Our TCs are experienced in Orthodontic treatments. They are outgoing, easy to get along with, energetic, and help patients achieve the best results for their treatments through education and overcoming objections. 
They are the central organizing force during your orthodontic visits, maximizing schedules, greeting patients, and ensuring all necessary documentation and paperwork is present and up to date, allowing our patients to have the best experience possible. 
Orthodontic Assistant
She is a true team player who works alongside Dr. Castaneda, assisting her in this highly collaborative role to ensure that patients are welcome, comfortable, and prepared for various treatment procedures. In addition, she greets patients, documents all we do, assists patients with inquiries, and sets follow-ups; she is a valuable resource!