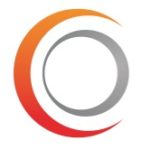 WE LOVE OUR PATIENTS!
Dr. Castaneda and her team are passionate about improving your smile, which has the power to transform your life. We measure our success by how our patients love their confident new smiles. In addition, our doctors and team are involved in continuing education so that the treatments we provide will be the most current, and the technologies we use to provide them will be the most cutting edge. We believe that a visit with our team is the best way to find out how orthodontics can improve your health and self-confidence, and we hope that from your first visit to the day you walk out with your new smile, you'll love going to the orthodontist.
We are a team of talented and dedicated orthodontic professionals striving for excellence in every smile we create.
We are a team of talented and dedicated Orthodontics serving our community.
Dr. Castaneda
Dr. Castaneda specializes in orthodontic care for children, teenagers, and adults. She completed two undergraduate degrees. She then completed her Doctorate in Dentistry at the University of Pennsylvania School of Dental Medicine, an Ivy League university in Philadelphia and one of the top10 dental schools in the country. She then completed her specialty training in orthodontics at the Jacksonville University School of Orthodontics in Florida.
Aside from her private practice, Dr. Castaneda is a member of many professional organizations. Her passion, love, and respect for the dental profession initiated in her early years, enjoying many afternoons at her mother's dental practice.
Dr. Castaneda enjoys spending quality time with her husband Michael, an ENT at the Cleveland Clinic Florida, and her son Miguel in her free time. In addition, she enjoys keeping active with karate, playing the harp, and participating in a lot of community activities.
Professional Affiliations
American Association of Orthodontists
American Board of Orthodontists
Southern Association of Orthodontists
Florida Association of Orthodontists
South Florida Academy of Orthodontists
Atlantic Association of Orthodontists
World Association of Orthodontists
American Dental Association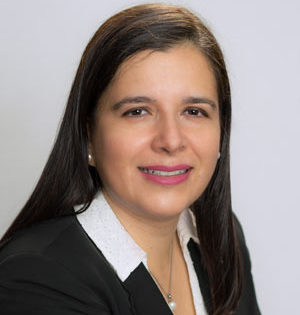 Dr. Michael,  Dr. Castaneda & their son, Miguel.
Treatment Coordinator
Lina is an experienced treatment coordinator that has a passion for being part of a smile transformation journey and helping patients achieve their smile goals. She performs the full range of orthodontic assistance supervised by our board certified orthodontist Dr. Castaneda. She is a hands-on worker and assists patients with their orthodontic needs, whether it's for cosmetic and/or functional purposes. She prioritizes her patients to have fun and welcoming experiences with their orthodontic journey in a comfortable environment.
Lina was born in Medellin, Colombia. She moved to south Florida in 1996 and has two daughters, Sarah and Isabella. Her eye for aesthetics is complemented by the fact that she was previously a hairstylist. She became a certified orthodontic assistant in 2005. Outside of the office, Lina loves to travel, dance, and spend time with her daughters and her three dogs: Nico, Luca, and Sky! She is fluent in English and Spanish.
Orthodontic Assistant
She is a true team player who works alongside Dr. Castaneda, assisting her in this highly collaborative role to ensure that patients are welcome, comfortable, and prepared for various treatment procedures. In addition, she greets patients, documents all we do, assists patients with inquiries, and sets follow-ups; she is a valuable resource!